What We Do
E-commerce models that work. Your brand and business model is unique.
As a professional marketplace seller, we buy and sell your products on marketplaces such as Amazon offering a suite of supporting services customized to each brand's requirements. From logistics and fulfillment to brand management and advertising to photography, copywriting and list management, our team is your team.
Grow your business
Partner with us and eliminate the need to scale, hire and train new staff and learn new platforms.
Logistics
We pick up your product by road, sea, or air from docks around the globe.
Bundling
Our team specializes in creating, packing, and listing bundles such as gift packs and variety packs.
Fulfillment
We work with both FBA and direct FBM/MCF models including oversized and hazmat categories.
List Management
We manage and optimize your listings, both customer-facing and back-end for optimal sales conversions and SEO.
Media & Copywriting
We offer professional photography, media development, and copywriting services.
PPC Advertising
Enjoy In-platform, managed PPC advertising to keep your products on top, and visible at no charge to you.
Brand Management
We make sure your brand looks good on the world's top marketplaces. How your brand appears on platforms like Amazon and Walmart is important well beyond these marketplaces.
A Plus Content & Branded Stores
We can develop or reproduce A Plus content in country platforms where it is missing. Ask us how.
Customer Support
We have over 5,500 five-star ratings because we treat customers the way we would want to be treated.
Product Support
We are an extension of your team, answering technical questions by way of public questions, phone calls, and emails.
Duties and Taxes
We handle all duties and taxes from importing to point of sale, one less thing for you to worry about so you can do what you're good at.
Why Branch Point?
Our simple buy/sell model means more time for you to do what you're good at and less distraction, stress, and time spent learning multiple marketplace platforms. We've made all the mistakes so you don't have to.
We have over 22 years of business experience, from manufacturing to distribution to e-commerce, and love sharing our knowledge and success. We have the experience that your brand deserves.
We accelerate brands. We've been working with top brands like MSR, Aquatabs, True Lemon, Cafetto, and Skratch Labs to enable their success on platforms such as Amazon. How can we help?
What does it cost?
Nothing.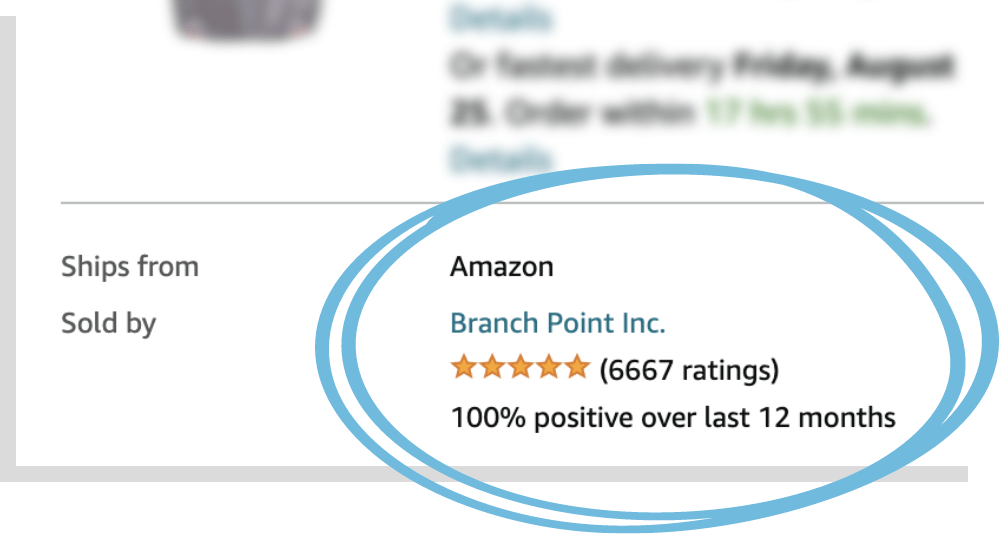 What people are saying
Our high Seller rating on Amazon shows our dedication to the customer and the platform. We work hard to earn customer trust and it shows.